Our beloved rugs and carpets at home need constant care and attention. With everyday life, splashes, spills, and specks gather constantly over the fibres of our floors. Although DIY cleaning and solutions have their merits, we recommend getting your carpets a bit of professional treatment at least once or twice a year. Of course, you may have lots of questions about it. Read more to find out how much does professional carpet cleaning cost, what it includes, and how it's done.
Check out also: How to Get Pet Hair off Carpets.
What is Professional Carpet Cleaning?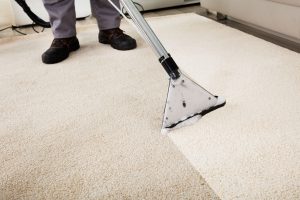 When you hire professional carpet cleaners, you may be wondering what to expect. Usually rug cleaning companies send a team of 2 or more (depending on the job) vetted professionals to tackle your carpet dirt and grime. Professional carpet and rug cleaners generally use a hot water extraction method. Though often confused with the conventional steam cleaning method, they are not the same. The hot water extraction method is a procedure that employs high pressure for agitation and heated water for enhancing the reaction time. Now, all sites can slap the word professional on them and call themselves a professional cleaning company. So here are the things to look out for on real professional cleaning web sites:
Insured and vetted technicians;
100% clean guarantee;
Flexible working hours;
No hidden charges;
Free quotes over the phone;
72-hour re-clean guarantee;
Provides top-quality cleaning products;
Eco-friendly products available on request. Look out for these things and you'll guarantee yourself top-quality services!
How Much Does Professional Carpet Cleaning Cost?
Now there is no easy answer for this. Each company has their own price list available online. Though this can vary depending on the size of the carpet. By contacting the carpet cleaning company for your free quote beforehand, you can guarantee no surprises. Here is a brief list of how much professional carpet cleaning costs on average in London:
---
Hallway £13
---
Single room £19
---
Double room £24
---
Living room/lounge £29
---
Bathroom £6
---
Landing £7
---
Stairs £2 (per step)
---
Most companies also offer a combining services option. So say you wanted to combine a carpet cleaning service with an end of tenancy cleaning service or an upholstery cleaning service, you could also end up getting a juicy discount!
After Professional Carpet Cleaning
You may be wondering about the time span in which you shouldn't walk on your carpet after professional carpet cleaners. Realistically, you can walk on damp carpets barefoot after an hour or so. But tread lightly! You don't want to damage the fibres. Even so, it's best to consult the carpet cleaners before making any rash decisions of running around on your freshly cleaned rugs! You may also be wondering if you need to hoover after professional cleaners. The answer is no. They generally tend to vacuum your rugs thoroughly before and after steam cleaning. But again, it's good to check with the cleaners. If you have any heavy furniture that sits on your cleaned rugs, it's a good idea to have something to place under its' legs. Wooden or metal furniture can leave blemishes on freshly cleaned rugs and carpets.
Need Professional Carpet Cleaners?
End of Tenancy Cleaning Near Me is on standby for any carpet cleaning emergencies. Don't hesitate to contact us now and get your free quote. You can check out our main website and take a gander at our vast array of professional cleaning services. We offer you a team of experienced, well-trained cleaners at your disposal for quality prices! We provide services for people at home, tenants, landlords, letting agents and AirBnB owners. Contact us now at 020 3962 7438 and get your free quote over the phone!
Read also: How Much Does End of Tenancy Cleaning Cost?