Are you stressed out and running out of time before your move out? Don't! We at End of Tenancy Cleaning Near Me will make sure that you get your deposit back in full. Our end of tenancy cleaning service in London includes a reclean guarantee for up to 72 hours while our seasoned cleaners will leave the property in spotless condition for your landlord and their next tenants. We will help you leave your rented property to the highest standards of cleaning by providing you with move out cleaning service approved by London landlords and letting agents. We have helped thousands of Londoners get their deposit back and we are confident we can help you too!
How much does end of tenancy cleaning cost in London?
Studio Flat

 from

£94

1 bedroom property

 from

£109

2 bedroom property

 from

£144

3 bedroom property

 from

£174

4 bedroom property

 from

£204
*Please note that additional charges for congestion charge and parking may apply (if applicable).
What Does Our Tenancy Cleaning Service Include?
We always send a team of at least two fully equipped and insured local technicians at your address. Our check out cleaning service is not hourly based and the cleaners will work until all the tasks on the cleaning checklist are completed successfully. They will leave your property in the most presentable state. Our team brings all the necessary professional detergents and equipment so you needn't worry about such details.
Deep oven cleaning is included with our standard end of lease cleaning. If you need another kitchen appliance cleaned you can book it along with your service. We can offer a 72 hour after rental cleaning guarantee to ensure you get your bond back.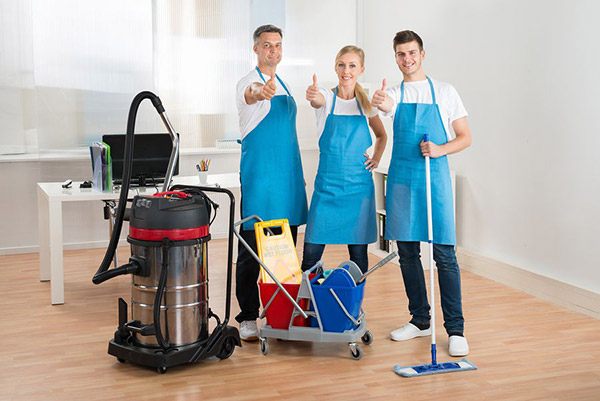 What does an end of tenancy clean include?
Scrub kitchen counter top

Disinfect sink and taps, remove limescale, and polish if necessary

Clean and wipe the inside of all kitchen cupboards and drawers

Wipe and polish all countertops, tables, and food preparation areas

Clean, vacuum, and mop the floor 

Clean the oven both inside and outside to remove food spills and built-up grease

Wash and polish tiles 

Dust and clean skirting boards and light fittings

Clean the inside and outside of the dishwasher 

Clean the inside and outside of the washing machine 

Empty and clean bins both inside and out

Clean microwave both inside and out

Disinfect and polish fridge both inside and out
Wash and polish tiles, shower screen, and floor

Scrub and wipe the bathtub

Disinfect the bathroom sink

Scrub taps and showerhead to remove limescale 

Scrub and disinfect the toilet

Wipe and polish bathroom mirrors

Clean the bathroom cabinets and fittings

Dust skirting and remove water stains and limescale

Clean light fixtures, sockets, light switches

Wipe clean the bathroom windows and doors

Wash and polish the bathroom floor 
Wipe and polish all windows and doors 

Clean all bedroom furnishings on the inside and outside

Clean and polish cabinets and wardrobes 

Dust and clean light fittings 

Clean all sockets and light switches

Thorough vacuuming of carpets, including under the bed

Mop the bedroom floor  

Clean and polish mirrors and pictures to a sparkling result

Dust and wipe down baseboards
Wipe and polish the windows and doors

Clean cupboards and cabinets on the inside and out

Wipe and polish living room furniture

Thorough vacuuming of carpet and floor – under the furnishings

Vacuuming of the living room sofa, including the cushions and throw pillows

Dust and wipe down all skirting boards

Wipe and polish TV's, DVD's, monitors, and other electronic appliances

Polish all mirrors, pictures, and picture frames

Dust and clean light fixtures, switches, power sockets
FREQUENTLY ASKED QUESTIONS
Q: What happens if the team misses something?
A: While it's improbable that our cleaners overlook a spot at your property during the initial cleaning, then all you need to do is to notify us within 72 hours. We will arrange free of charge re-clean of your the property.
Q: Do you clean carpets and upholstery?
A: All furniture and carpets are vacuumed thoroughly as a part of our service. If you need those cleaned up to professional standards, you can request carpet cleaning or upholstery cleaning separately. We will present you with a discounted price for booking more than one of our cleaning services.
Q: Do you clean the oven?
A: Yes, professional oven cleaning is a part of the post tenancy cleaning service jobs we do. Technicians dismantle the appliance, dip the removable pieces in a container, filled with a  solution to dislodge grime and grease. Our tenancy cleaners will scrub, wipe, and polish the oven both from inside and out.
Q: Do you clean windows from the outside?
A: Yes, we provide this service, but it is not included in our cleaning package. If you decide to add exterior window cleaning to the booking, it will be calculated as a separate service. If you book a window cleaning together with an end of tenancy clean, we will provide you with a special discount for using multiple services.
Q: Do I have to defrost my fridge and freezer in advance?
A: To make sure you will get the best results from our end of lease cleaning service, please do not forget to defrost the refrigerator and the freezer at least 24 hours before the booking. If the appliance isn't fully defrosted when the cleaners arrive, it might be impossible to clean it properly.
Q: Can you perform the service while I am away from the property?
A: Yes, our end of lease cleaners can do the job while you are away, but you will have to arrange a key pick-up. You can also pay for the cleaning service both with a card or cash.
Q: What are the guarantees that professional house cleaning will restore the property up to the standards you boast?
A: Our end of tenancy cleaners follow the agency-approved checklist strictly when working at your rented property. Thus we ensure that every area of the home will be cleaned following the best industry standards before you relocate. This way we at End of Tenancy Cleaning Services Near Me guarantee that you will receive your deposit money after the final inspection of the property.
Q: How much does it cost to have the carpets cleaned too?
A: We are offering a deep carpet cleaning for all types of textile flooring. You can add our post or after end of lease carpet cleaning to the booking at a discounted price or get this service alone.
Q: What are our work hours?
A: You can get in touch with us to schedule a booking at any time. As for the service, our technicians can start your end of tenancy cleaning at 8:00 am at the earliest, or at 4:00 pm – at the latest.
Q: Do I have to pay extra for any congestion charges or parking fees?
A: That is the only additional charge that you might have to calculate for your move out cleaning. Our technicians always search for a free spot to leave the service vehicle. However, if such parking space is not available, then the client is required to pay the parking fee for the time the team cleans the property. If house or apartment are within the congestion zone, then also it is the customer who is responsible for the charges. 
Q: Do you require a deposit?
A: We will require deposit only if the estimate for the booking is over £400. In some cases, we might ask our clients to provide card details but only when we need to secure the appointment on our schedule. 
Q: Do you provide the cleaning materials and equipment?
A: Our London end of tenancy cleaning team will bring all the products and tools necessary for the satisfactory completion of the service.
Q: How many cleaners will you send?
A: The move out cleaning crew can consist of up to 6 technicians, depending on the size of the rental property. End of Tenancy Cleaning Near Me company sends as many professional cleaners as necessary for timely and efficient completion of the service.
Q: Do you charge by the hour or per job?
A: Our check out cleaning is priced per completed tasks, which means that our professionals will work until your rental property is thoroughly cleaned. The price of the end of lease service is not defined by the amount of time the technicians have spent at the estate.
Q: What happens if a cleaner damages something during the service?
A: All professionals of the End of Tenancy Cleaning Services Near Me are vetted, bonded, and insured. It is highly unlikely something to be damaged during the service. However, we will provide you with a fair compensation if this happens. We guarantee that all technicians are hard-working but careful when on the job, so you probably won't have to deal with such scenario at all.
Q: Do I need to move furniture?
A: Usually, moving furnishings is not necessary. Still, it might be requested if there is much furniture. To ensure that you get your deposit back, the end of lease cleaners need to vacuum and mop beneath sofas, cupboards, and other heavy pieces of furniture.
Q: Do you clean blinds as part of the service?
A: No but we can do vacuuming and wiping of the blinds on an additional charge.
Q: Do you clean chandeliers and/or ceilings?
A: Yes, we clean chandeliers and ceiling, but only if there is an easy way to access them.
Featured Articles
Rubi Ferris
Being a landlord can be tough, you have tons of responsibilities - keeping your tenants happy is a must. When you are handling a tenant turnover, things can get a little tricky. Especially if the tenant switch is happening all in one [...]
Rubi Ferris
This is one of the most frequently asked questions. Unfortunately, there is no fixed answer. It all depends on the size of the property and the size of the job. When thinking about check-out cleaning, many questions can arise. And the main [...]
Rubi Ferris
Moving out can be stressful. When it comes to retrieving your deposit, other than the inventory check, the condition of your rental property is crucial. While other elements of your lease agreement vary from landlord to landlord, the one thing all rental [...]