Upholstery cleaning is a tricky thing to get the hand of. Whether your grandma's couch you've always loved or a swanky new armchair, you never know if that method that worked on one piece will work on another. Here are a few tips for keeping upholstered furniture spick and span.
Best Upholstery Cleaning Products:
If you're not much of a DIY solution person, here is a list of the best upholstery cleaning agents available and their average prices:
Scotchgard Fabric Upholstery Cleaner – £10
Northern Labs Formula 1 Dry Upholstery Cleaner – £12.50
Sonax (289300-755) Leather Foam – £13
Hoover 2X PetPlus Concentrated – £16
Rust-Oleum 278146 – £13
All of these products are available to order from Amazon if you can't find them in your local shops or supermarkets. Before use always check your furniture labels for cleaning instructions to avoid damage.
Best DIY Solutions for Cleaning Upholstery:
Ok, so we did a bit of digging and we found the 3 best solutions and their methods for upholstery cleaning (all tried and tested). So, here we go:
1. The Best Dry Upholstery Stain Remover: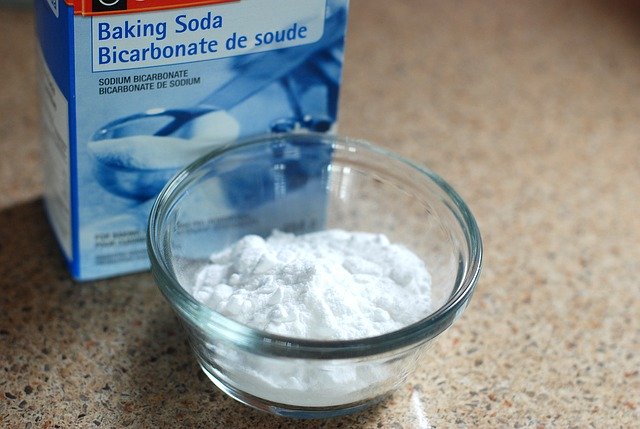 Combine ½ cup of soda bicarb with ½ cup of cornstarch and a small amount of water, just enough to make a paste-like mixture;
Apply to the fabric. Leave until dried (roughly 30 mins);
Now give your furniture a quick once over with a hoover.
If the piece of upholstered furniture is very sensitive to water, you may also sprinkle the soda bicarb and cornstarch, leave for 30 minutes and vacuum.

¡

This is a great solution for water-sensitive upholstery. The soda bicarb is mildly abrasive and breaks down acidic dirt and odors, while the cornstarch is excellent at absorbing moisture, oils, and smells.
2. The Best General Upholstery Cleaner:
Mix 1 cup of water or soda water with ½ cup of white vinegar and ½ a cup of dish soap in a spray bottle;
Spray over furniture until lightly soaked;
Scrub lightly with a cloth or furniture brush with circular motions;
Spray with clean water and then suck dry using a hoover.

¡

This is a great water-based solution. The white vinegar is a mild acid that breaks up soil and dirt lodged in the fibers while the dish soap cuts through greasy grime.
3. The Best Brightening Upholstery Cleaner:
Mix 1 cup of hydrogen peroxide (3%) with 1tbsp of dish soap in a spray bottle;
Spray onto upholstery until lightly soaked;
Leave for a few minutes to rest;
Scrub lightly with a furniture brush or a clean cloth using circular motions;
Spray with clean water;
Hoover until dry.


¡

This method is effective due to the dish soap which cuts through grime and grease and the natural bleaching nature of hydrogen peroxide. Do not use this method on darker furniture. Hydrogen peroxide is a natural bleaching agent and could damage darker furniture, making it look sunburnt.
A Few Upholstery Cleaning Tips From the Pros:
Always spot test your DIY products;
Try out different cleaning tools;
When using DIY cleaners, always give them time to sit and work their magic;
If you can remove the fabric from your furniture before cleaning, do it!
Always vacuum before and after the cleaning process;
Check your upholstery for tags with cleaning guidelines and sensitivity warnings;
Be careful with chemical-based cleaning products.
Tried and Failed? Contact the Professionals!
Some upholstered furniture doesn't give up its dirt and stains without a fight. No matter the method – chemical or DIY, some fabric furniture just need professional care. Don't hesitate to contact us for your free quote on a reliable professional upholstery cleaning service near you!